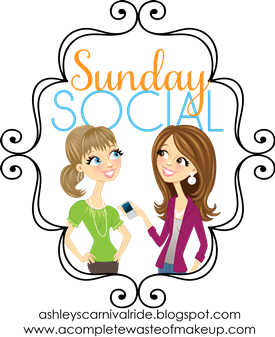 All about our Childhoods

1. What was your first car?
1995 Toyota 4Runner... man, I miss my 4Runner!!


2. Who was your favorite childhood teacher?
Mr. Booth and Mrs. Galenis

3. Were you involved in any sports/extracurricular activities? Share pictures if you can!
I cheerleaded for Varsity Football and Competition


4. What was your favorite birthday party?
I think I was in like 3rd or 4th grade, my birthday was at the local skating rink. So much fun!! :)

5. Who was your teen celebrity crush?
JTT and Justin Timberlake


6. What show/movie did your parents not allow you to watch?
Melrose Place. I watched 90210 religiously, but Mom didn't like me watching Melrose Place. She usually fell asleep while I was watching 90210 though, so I'd stay up to watch Melrose Place without her knowing. haha!